2017 was a year of uneasy critical reflection for this country. White nationalists' violent protest in Charlottesville, SC over the removal of a statue of Robert E. Lee resulted in the death of Heather Heyer.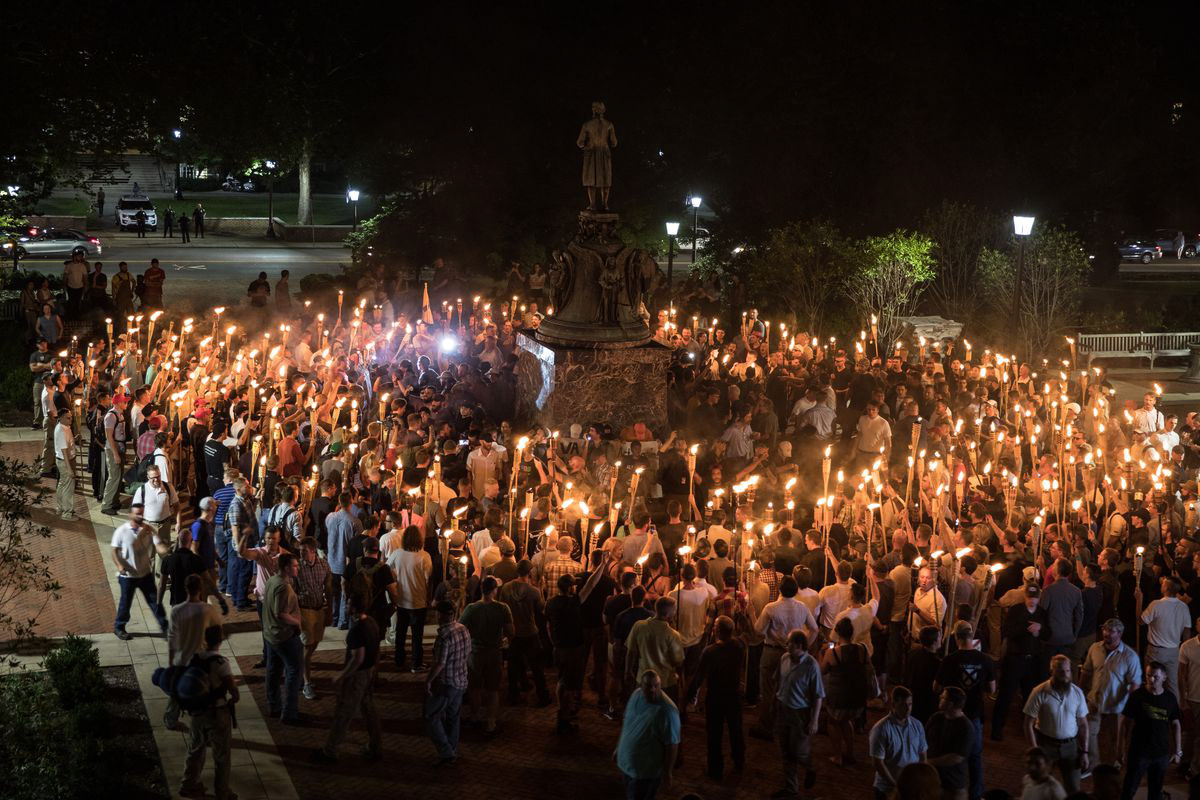 2017 was also a year of reflection for The University of Michigan– as the campus celebrated its Bicentennial, students called for the renaming of the C.C.Little Science Building, named for a past University president who was an avowed eugenicist and propagandist for the tobacco industry. Even the cause of the Bicentennial, our founding, is fraught in the same way our nation's founding is: the mass displacement of Native Americans from the land.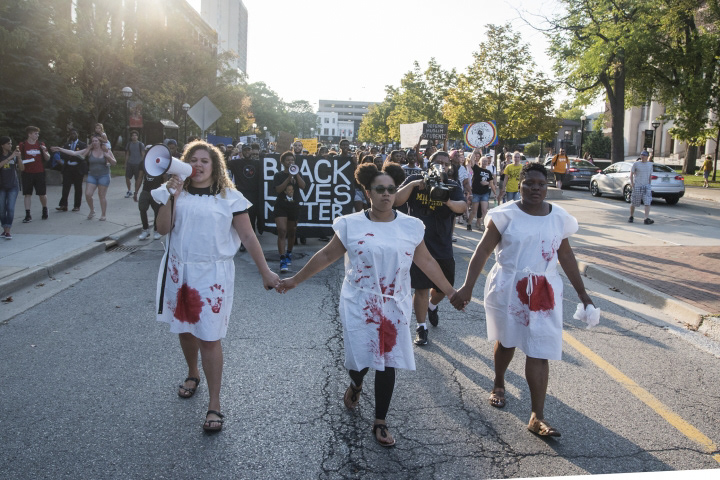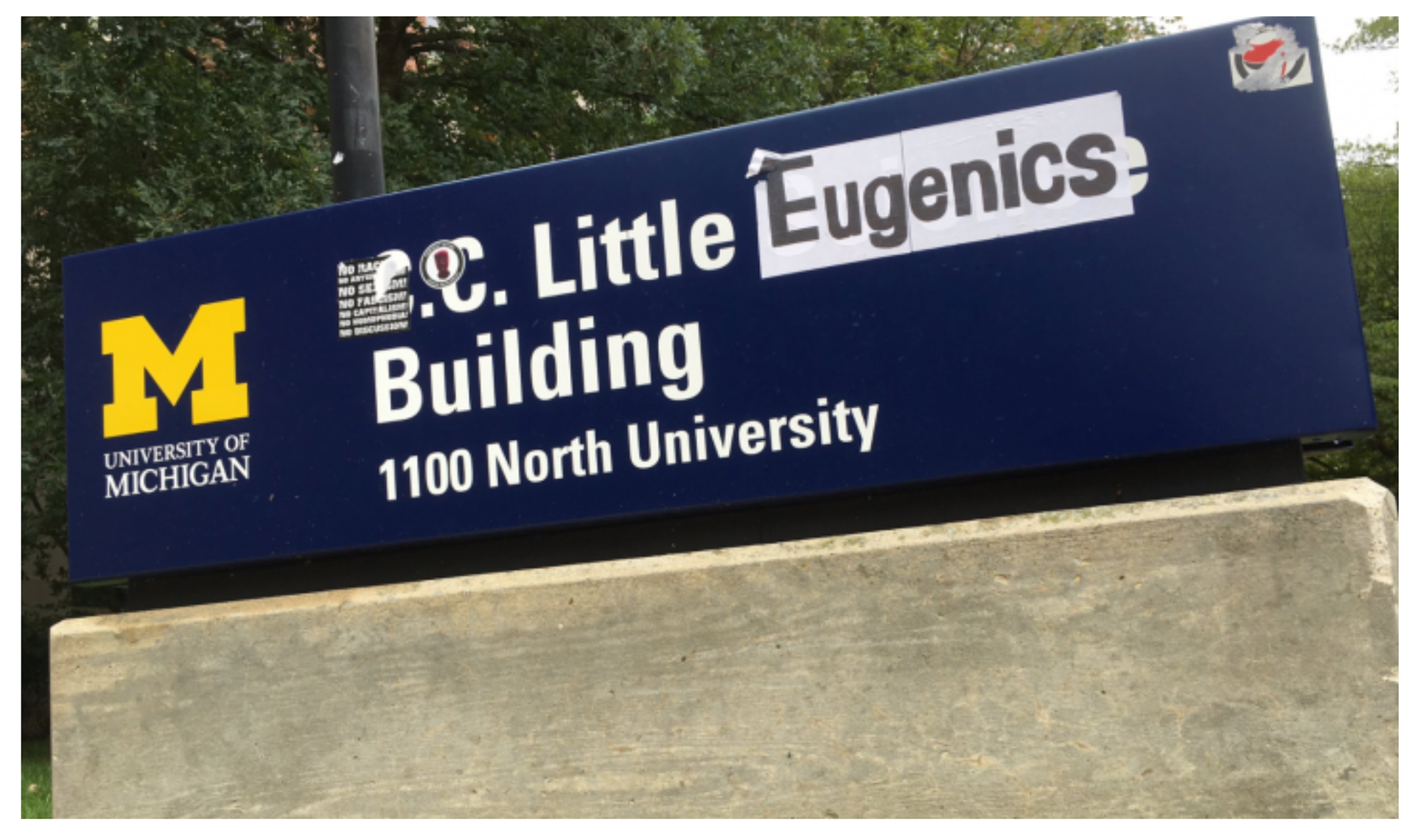 In this moment, we were all paying close and critical attention to the memorials and plaques around us – and as it turns out, they are all around us.

Ann Arbor is full of plaques.
Some are charmingly pointless and obscure, others factually incorrect or incomplete. One solution could be to remove problematic (or pointless) plaques, but I believe the better solution would be to call attention to them–annotate them with plaques of their own. So, for my senior thesis, I did just that. 
...I made plaques for plaques.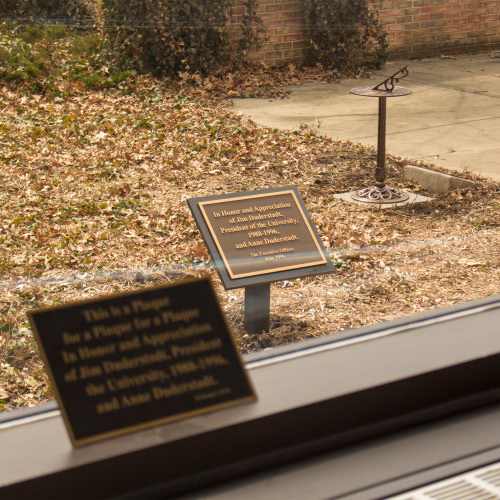 In the image above, there is a plaque at the foot of that sundial. However, you couldn't read it if you tried– the patio where the sundial is has been retroactively closed to the public. So, someone decided the solution would be to make a second larger plaque facing the hallway window– a window no one stops to look out of. So, I made a plaque to get you to look at the second plaque to get you to notice the first one. A good example of plaque buildup.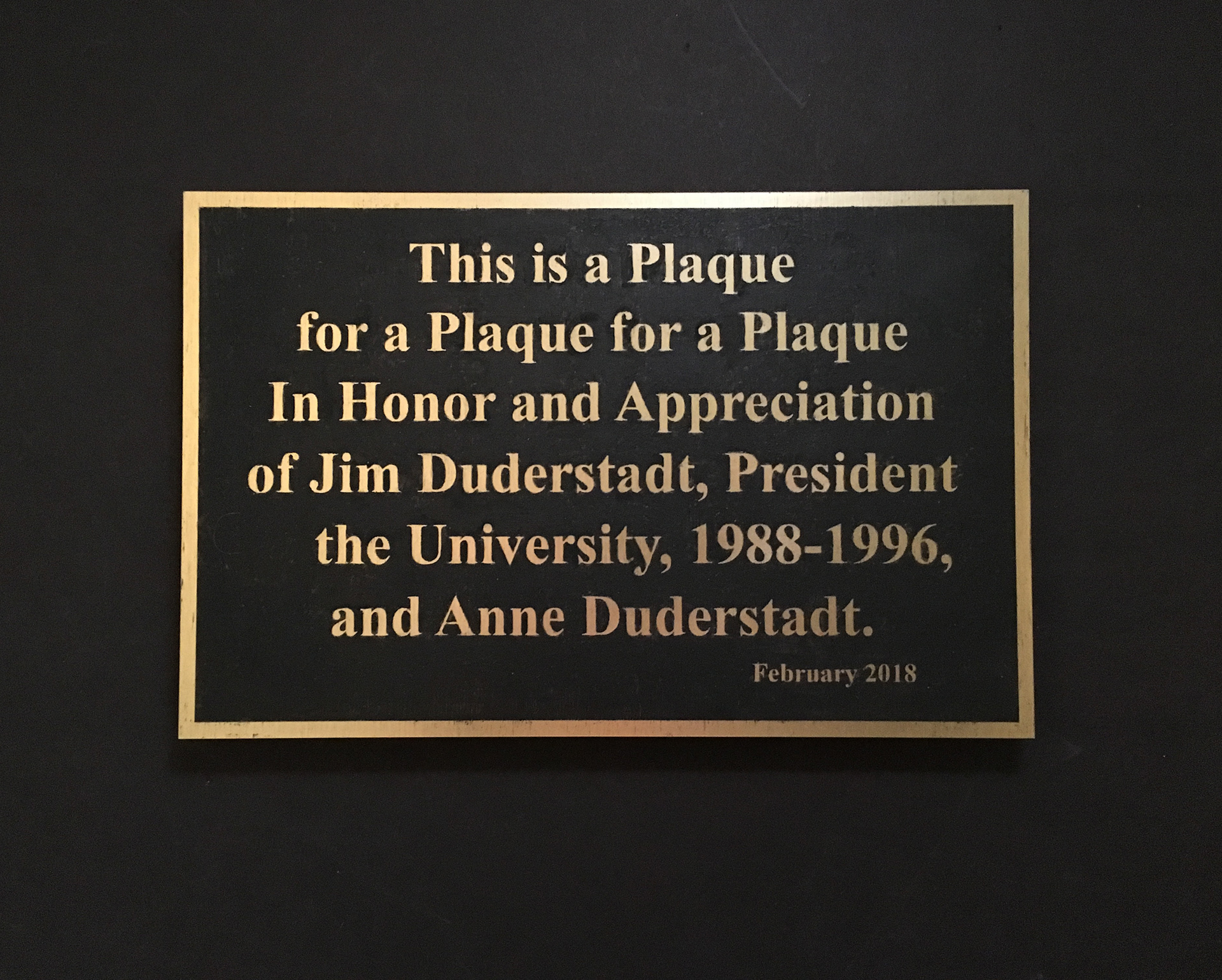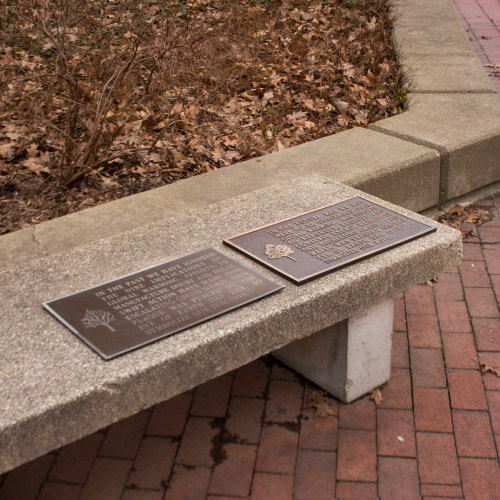 This plaque outside the School of Natural Resources building states the following: 
"In the future may we not 
have to be concerned over
global warming. May efforts
to reforest, recycle and
conserve energy eliminate
this escalating crisis. This
maple was planted on the
eve of Earth Day 1989 to
symbolize our hope."

I believed the plaque needed an update.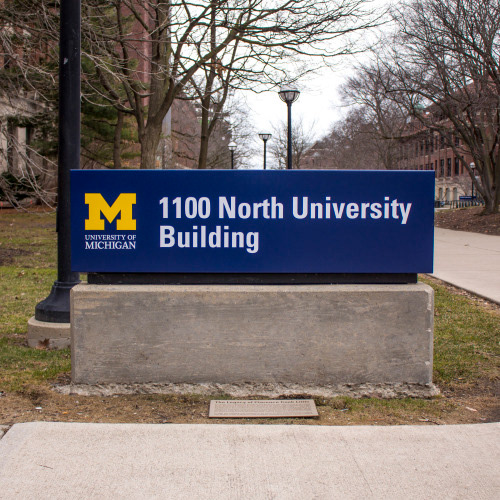 The C.C.Little Science Building was renamed, or unnamed, just days after I made this plaque. When I wrote this plaque, I was only speculating that it would be renamed in 2018. Thankfully that came to pass.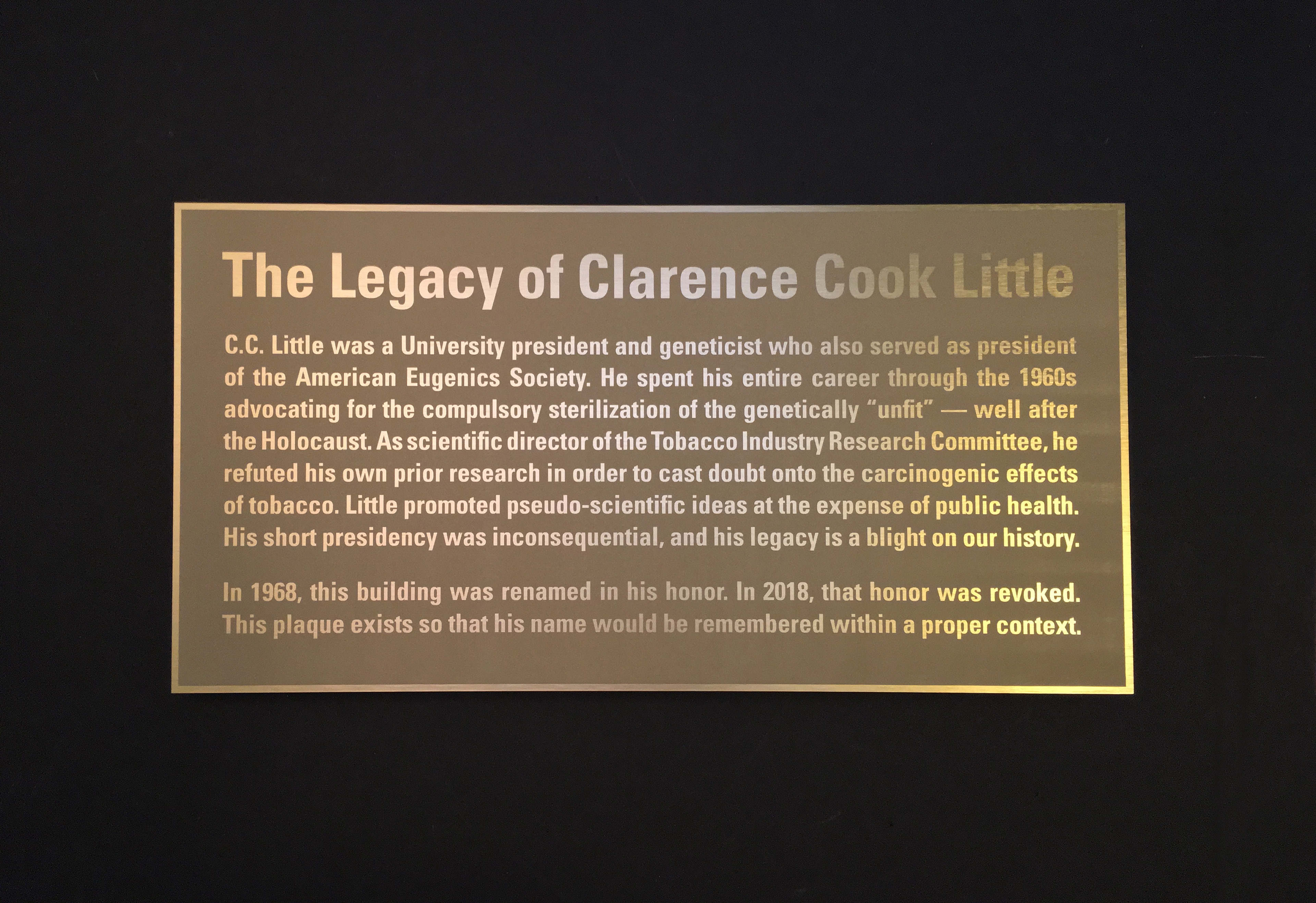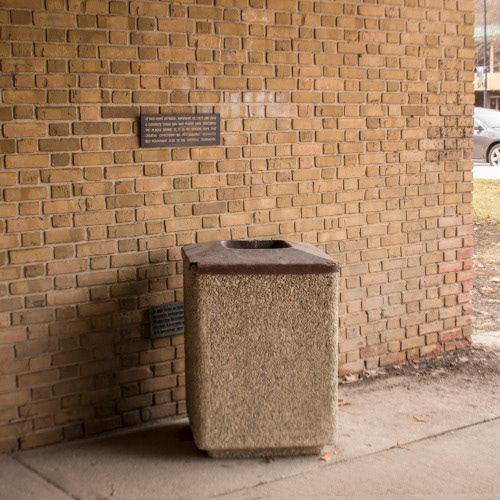 This plaque is for a time capsule from 1972, placed in the foundation of the Art and Architecture Building. For some unknown reason, a trash can was permanently installed in front of it, making it nearly impossible to read.
The original plaque ends with this sentence:


"It is our sincere hope that creative expression
be not artificially restricted but
responsive only to the human imagination."

So, I made a plaque for the trash can, and flipped the last sentence around to reflect how the times have changed.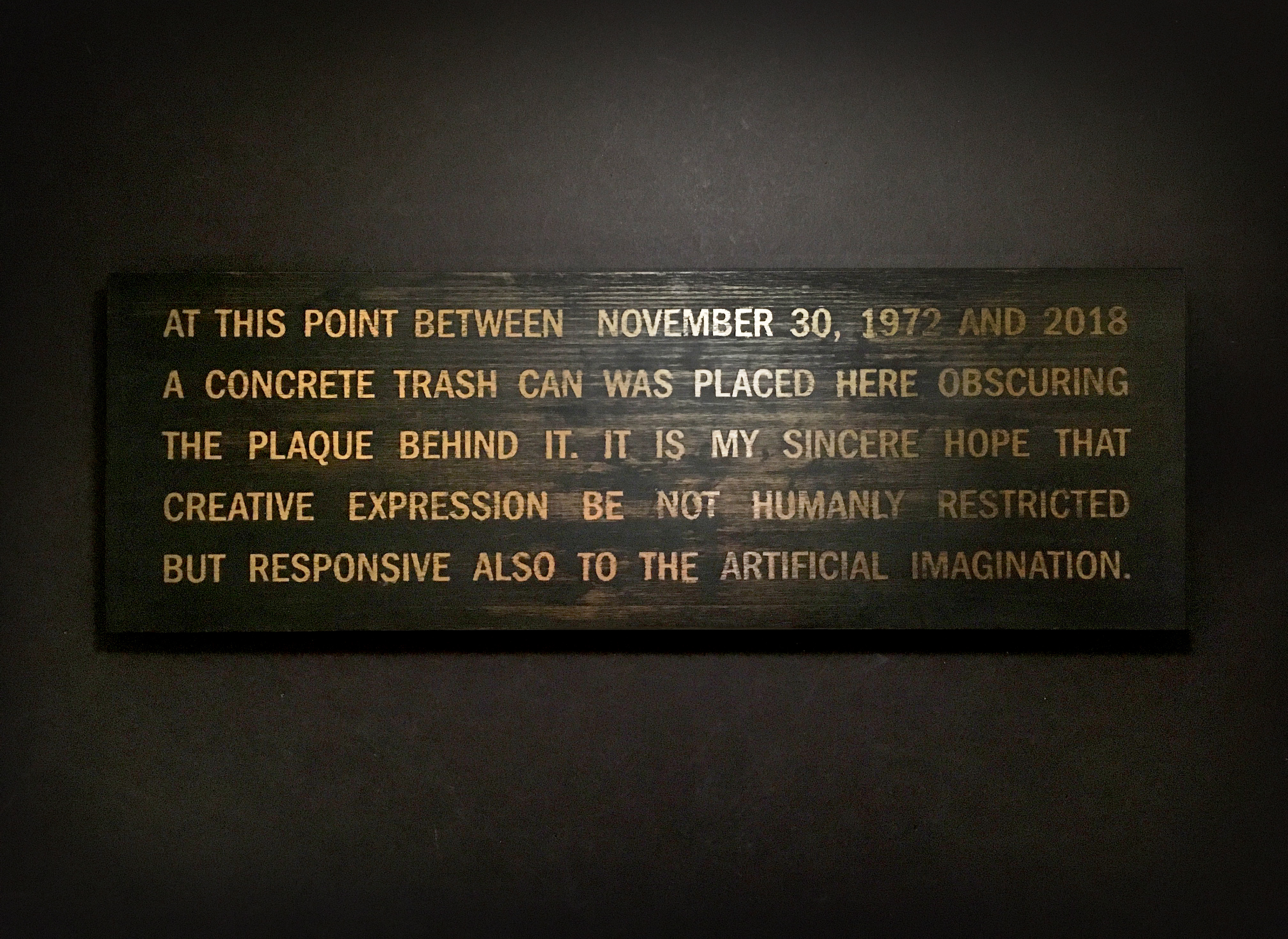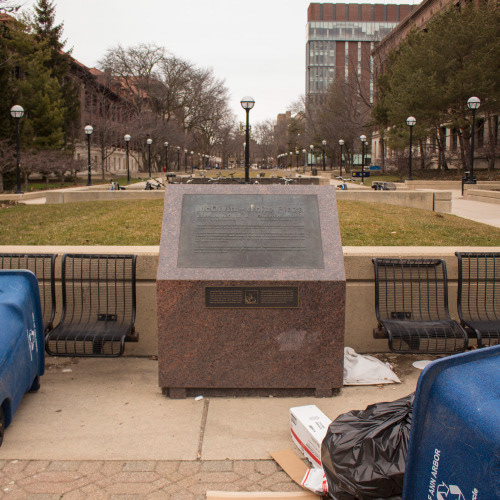 This plaza is named after Gemini Astronauts and Michigan Alumni James McDivitt and Ed White. The plaque was made before what I believe to be the epilogue to their story– that McDivitt's photo of White is currently one of the furthest pieces of media from Earth in history.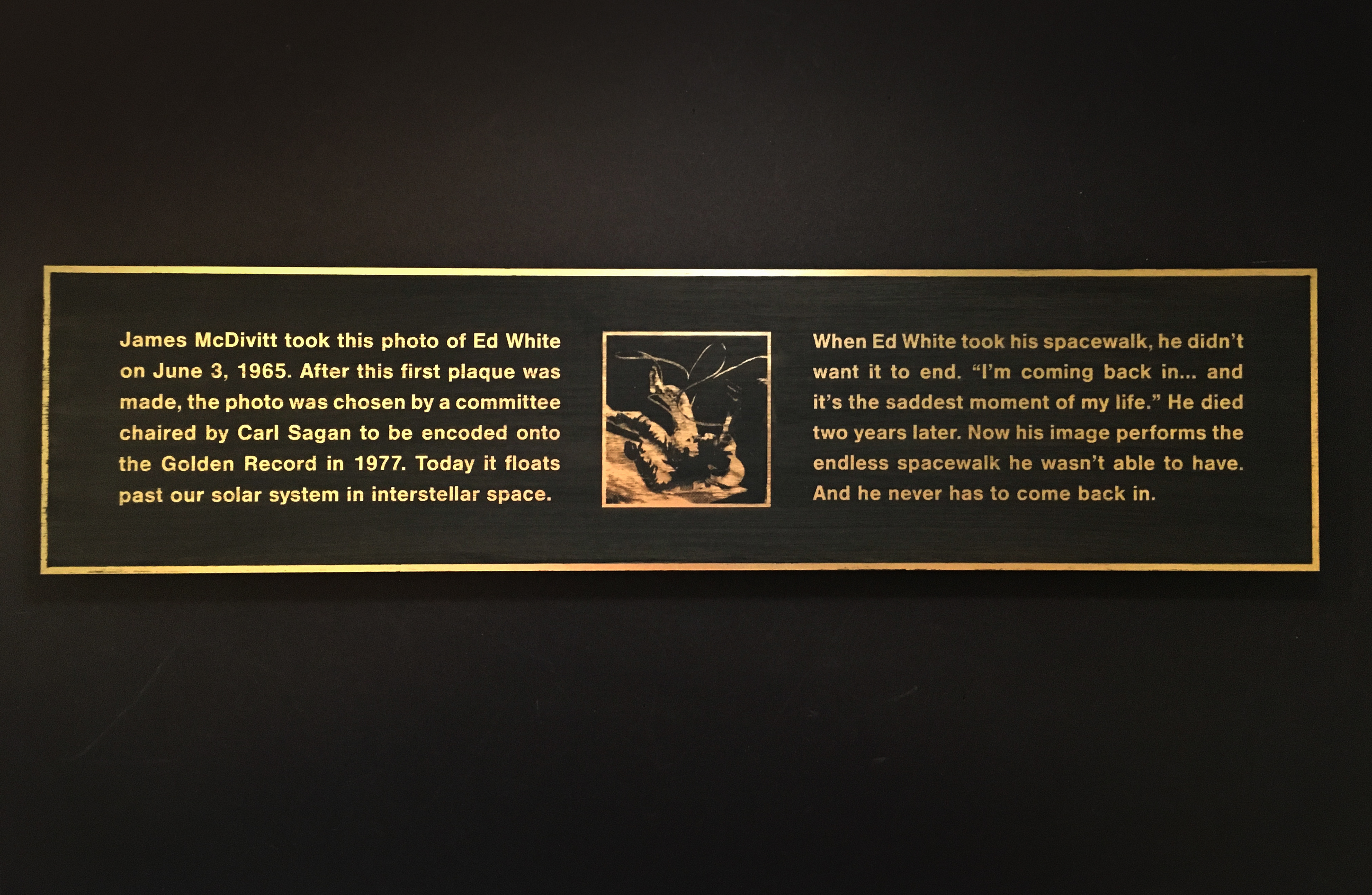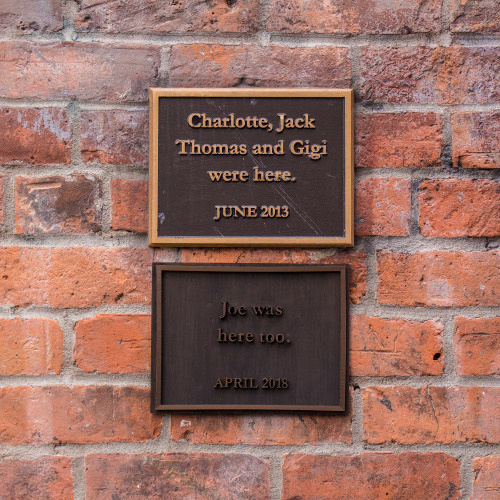 This plaque is down an alleyway behind a sandwich shop. I discovered that it was made by a local real estate developer for his four children. I thought it was interesting that it was right across the street from Ann Arbor's famous Graffiti Alley, and that it looks like some upscale kind of vandalism. 
So I tagged the wall with my own plaque.